Like most companies, Slingshot has been assessing what the new normal is post-COVID now that the world has fully experienced remote work. To figure out the best way to return to this new normal, we (anonymously) asked our team they're honest opinions, and they delivered.
We'd like to stress that Slingshot's policy is that 'we are all adults here,' and coming in when it makes sense is OK. There will be no required number of in-office days per week or days per month. Those who have gone fully remote with the pandemic and found that works for them, they should continue. Every individual is unique as are the circumstances outside of work, which means a different working arrangement for each is also expected and encouraged.
What do people think the new normal is? Is a physical office even necessary? What needs to happen before the office is safe for normal work? Read on to find out.
How do you feel about returning to the office?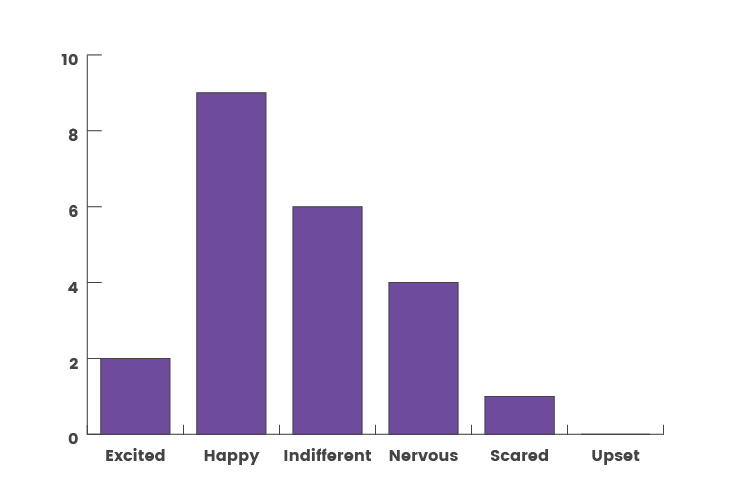 Good and Bad, Pros and Cons
Based on the Slingshot responses, people are content to come back to the office and see everyone, but we'll miss the positives of working from home. 
"I'm excited to collaborate face-to-face, as I feel that will be beneficial, but I simultaneously want to continue using the digital collaborative tools and practices so proximity isn't a hindrance."
" I also see the value of in-person client meetings for building relationships. However, I think about what life looked like before going remote, and I'm nervous about returning to that cadence full time, and the impact it will have on my daily life."
"I'm excited to work with people in person, but I really enjoy the flexibility of working from home."
"I was working primarily from home before COVID, and that's my preference. I like having the option to work at the office, but prefer not to be required to work at the office."
"I'm excited to finally see everyone! But also nervous, as it's been so long since in-person."
"I'd like to interact with some people again. I don't look forward to the drive, etc."
How often do you plan to come into the office?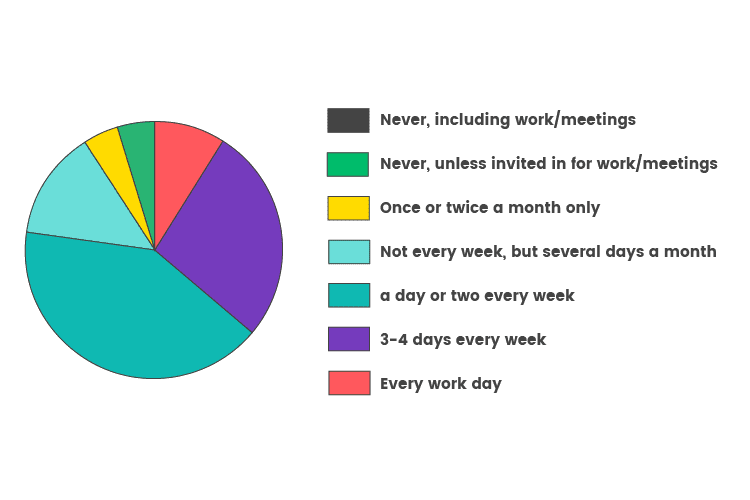 Somewhat back to normal at Slingshot
Before COVID, Slingshot offered a hybrid work model that allowed our team to pick where theory would work each day. We plan to continue this once we get back into the office.
Do you have concerns about commuting to work? Why or why not?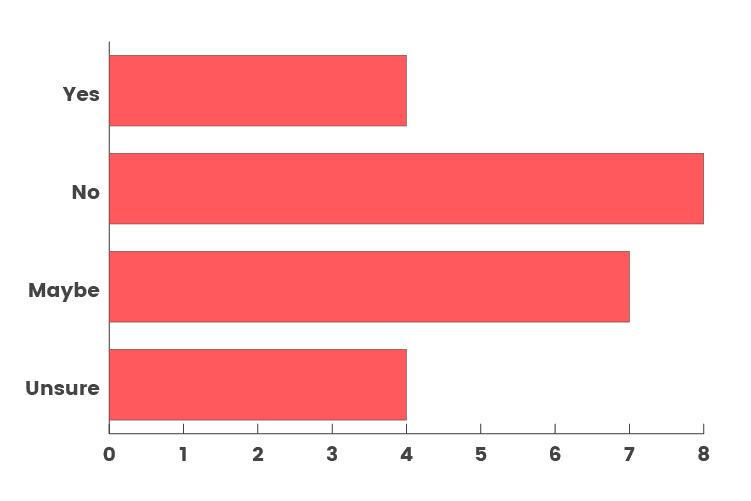 Not what you'd expect
The biggest pushback most companies have seen is that commuting sucks; it's been nice not dealing with traffic twice a day, five days a week. So we asked our team their thoughts, and surprisingly they weren't as concerned. 
"Only in the sense that my daily routine with kids is so much smoother without having to go into an office."
"Remote work is definitely an easier commute for me 🙂 But I would commute if required."
"Because of the pandemic? No. Because traffic sucks? Yes."
"Yes – it eats up a lot of additional time which I prefer to use in other ways (life balance). I also avoid rush hour traffic."
"Somewhat – waking up earlier will be difficult :("
Do you have concerns about returning to work during COVID-19? Why or why not?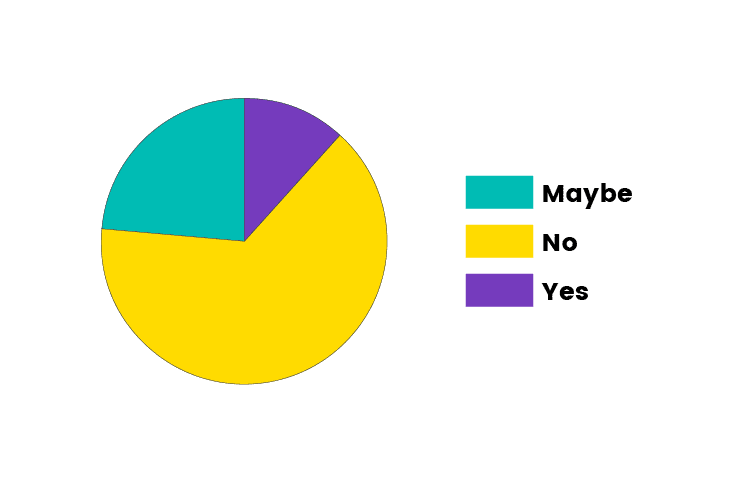 Vaccines work
An overwhelming majority of people said they weren't concerned with returning to the office as they had the vaccine. Most of our maybes said they wanted to wait to return until masks weren't mandated, and our yes's were concerned about rushing into the office before herd immunity is achieved. 
How important is it that Slingshot has a physical office?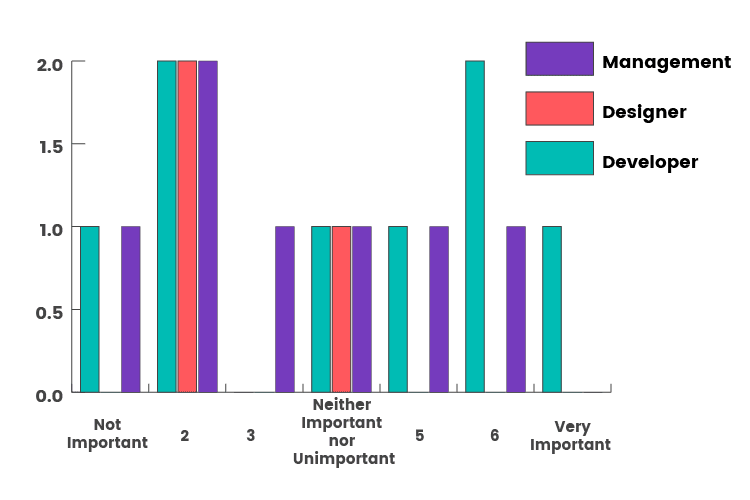 A wide mix
Opinions were extremely mixed, and hit both sides of the spectrum for almost all job titles. Surprisingly, there isn't a strong sentiment that a physical office space is even needed.
Do you have any final thoughts/comments you'd like to share?
"The last couple of questions were difficult to answer. I see the value in Slingshot having a physical office for meetings and whatnot, but for me personally, I don't really need to utilize it."
"I do miss being in the office. With me being in FL a couple of months a year, I do realize it is unreasonable for me to expect to have my own desk or my desk would change once a year when I come back. Also it feels good to have your own space, with your own keyboard and mouse, and your own small décor. Also, I currently have 4-5 hours of meetings a day, which may be a reason why I would work from home more frequently."
"I've heard the idea floated around about a hybrid office/remote schedule with shared spaces. I think this is a great idea. I've been in a few situations where a company says they're flexible with working from home, but then makes employees feel guilty or require a "reason" for doing so. Whatever direction we go in, I think it's important for the attitudes and culture around the policy to be clear and supportive."
"Regarding the "physical office" question – it's not important to me, but it may be important to customers. That's why I voted as I did."
"As a suggestion, please add cameras + mics to all televisions so that groups can collaborate regardless of whether they're physically together or not."
"I think the work environment has likely changed forever due to COVID. Feel like we'll have to be flexible to compete. I have several friends that are now permanently working from home, others that have a flexible schedule."
"I miss you, ball pit room"
"Thanks for sending this survey and hearing our opinions. I know COVID has presented many challenges for both individuals and companies and I'm glad to see our input is valued."
Conclusion
We're excited to get back into the office, but apprehensive for obvious reasons. The pandemic has changed the way we work forever, but that doesn't have to be a bad thing.
We can listen to our team's concerns and address them. We recommend this to all companies, as your team is the most important aspect of any business. 
We love you, Slingshot team, and we're excited to safely see you soon!
Want a blast from the Pandemic past?