Have you had these issues?
I have a ton of work to do. How do I find time to define scope?
I want to build new tech. How do I get through my backlog to start?
I don't have all the skills for this project. Where will I find the expertise?
I need to hire multiple developers quickly. How will I find the talent?
Dedicated Teams: a cost effective solution.
A Slingshot Dedicated Team is a hybrid onshore/offshore development team that plugs into your organization, and can work with minimal management overhead. They can start with only an idea and craft scope, designs, and deliver the solution to launch. The team is managed by an onshore Product Manager and typically consists of an onshore Architect, offshore developers, QA analysts, and sometimes designers.
By providing your team with key point personnel in the States and top development talent from around the world to staff the rest of the team, we combine the best of excellent communication, low cost, specialized expertise, and the ability to scale. We additionally draw on the rest of the talent with Slingshot to augment skills as needed.
Low ~10% less than direct hire
High ~25% more than direct hire
How does it compare?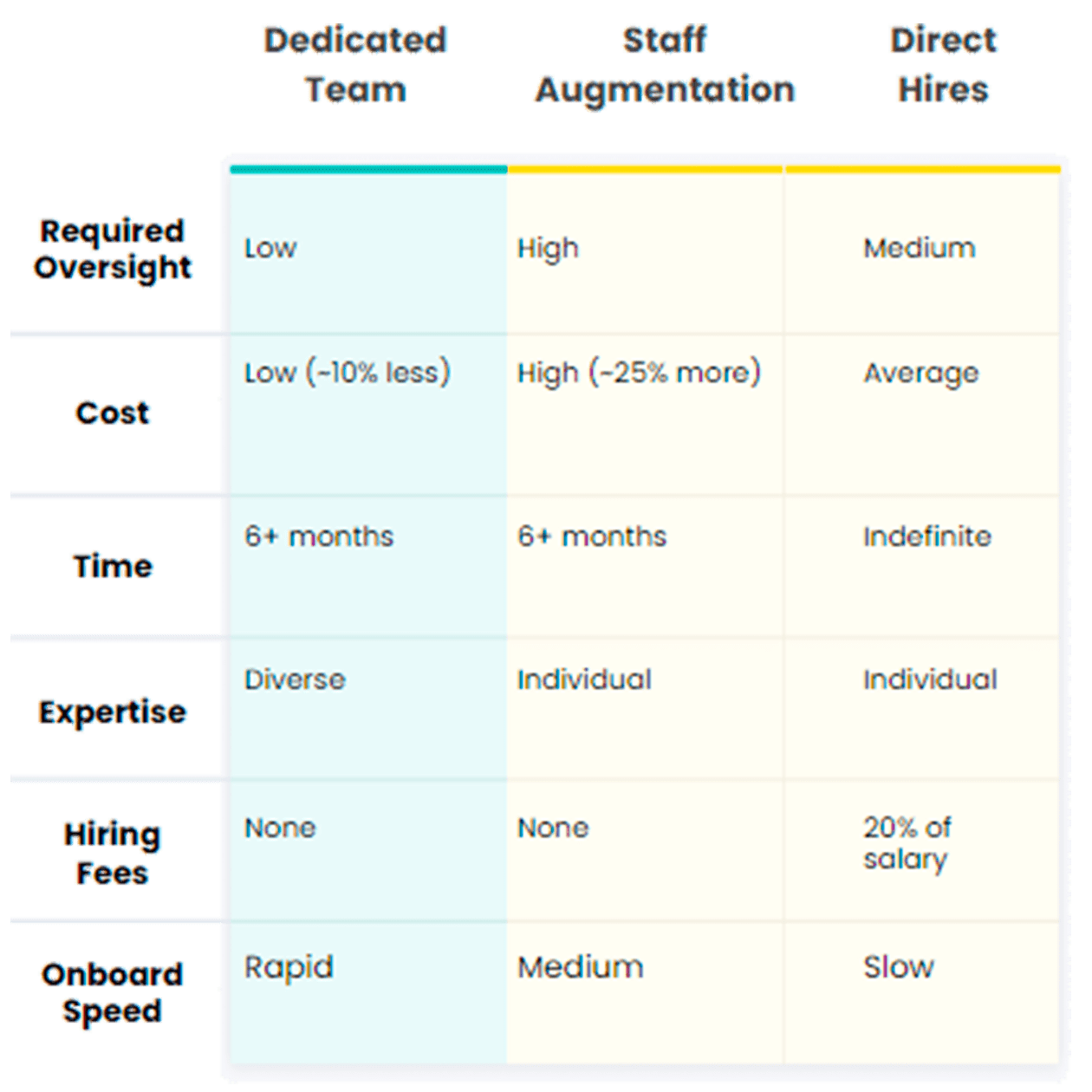 "We had our own development team at PetFirst for years and struggled to manage and retain talent on a consistent basis. We found we spent a lot of time on retention and talent acquisition instead of growing our core business. We brought on a Slingshot dedicated team and could go back to focusing on growth. Not only did Slingshot provide development expertise but they were huge in providing strategic insight based on their years of experience."

Katie Blakeley

PetFirst