David was featured in a GoodFirms interview spotlighting amazing CEOs! Check out the full interview on our GoodFirms profile
The Promising Player Slingshot Secures a Position at GoodFirms by Delivering Creative Solutions
Incepted in 2005, Slingshot is a software and app development company based in Louisville, USA. It specializes in taking clients' vision from idea to launch with a 4-step unique process that puts an empathetic focus on the users' requirements. The specialist team comprises strategists, designers, and developers who indulge in creating personalize apps individually for clients' business to boost their sales transactions. 
Further, the team has served the clients of Fortune 50 companies wanting to streamline their process and to even small organizational needs to create a mobile app so to reach their targeted audiences. The goal of the professionals at Slingshot is to create a lasting relationship so as to slide clients' business confidently into their future success.
The GoodFirms team interviewed David Galownia, the CEO of Slingshot, in which he boastfully describes the quality services rendered by the professional team. With a passion for technology and serving people, David always wanted to start his company. He wanted to go deeper with a focus on building solutions that creates a more massive impact on the clients' business.
Since 2005, the expert engineers' team has focused on combining alluring designs with the most advanced technologies to equip clients with the best possible solutions. David also quotes, "We have several clients that have been with us 10+ years because we continue to deliver as well as evolve our services." Furthermore, David mentions that Slingshots' professional group has rendered clients from different verticals such as healthcare, finance, HR, education, and a few others.
More than broadening its portfolio, practicing in the above-mentioned strategic sectors gives the company confidence to face the challenges in this pandemic. Continuing with the interview, David mentions the two most flourishing services – mobile app development and software development services catered to the clients with quality and within their budget and time. 
At Slingshot, the cohesive team of designers and developers concentrate on accouching an app that solves clients' business problems. They hold extensive knowledge in multiple industries and are ready to undertake any challenge. The team possesses vast experience in developing Android and iOS apps both in native technologies and using cross-platform techniques like Xamarin. The professional app developers perform a quality test on Android and iOS devices and make sure that clients' app works as intended.
Moreover, the unit creates an aesthetic appeal that keeps users engaged, elevates clients' brand, and makes them stand out. The team exerts complex ideas and transforms them into easy-to-use features within clients' apps with a high emphasis on security; ensuring clients' data and app are protected. Thus, with such a knowledgeable team delivering high quality and feature-rich app solutions, bequeath Slingshot as one of the top mobile app development companies in Louisville at GoodFirms.
Slingshot's team of engineers is capable of developing software that meets their goals by automating their business workflow, integrating systems, producing an API, rewriting a legacy app, or creating something new. Moreover, the deeply endured team has a broad set of skills that allows them to see clients' business problems from every angle. They also help clients to make their business become more efficient and drive growth through new software-based initiatives.
Furthermore, Slingshot also provides clients with onshore/offshore dedicated development teams holding a range of highly specialized ad hoc skills giving clients high-end results. The team also holds expertise in producing health applications and integrated software for medical practices, hospitals, and new healthcare businesses. They've built mobile apps for clinicians in the field, a telemedicine platform, and web-based solutions to house highly-sensitive patient data.
The team has repeatedly built software and apps that meet HIPAA's regulatory demands and understand the individual challenges thereof. Thus, delivering software solutions with quality and as per the standards would soon facilitate Slingshot as one of the top software development companies in the USA at GoodFirms.
Reading the excerpt mentioned above of David's interview, one can also have a glance at the detailed interview at GoodFirms.
About GoodFirms
Washington, D.C. based GoodFirms is a maverick B2B research and reviews firm that aligns its efforts in finding the top mobile app development and software development companies delivering unparalleled services to its clients. GoodFirms' extensive research process ranks the companies, boosts their online reputation and helps service seekers pick the right technology partner that meets their business needs.
About the Author
Anna Stark is presently working as a Content Writer with GoodFirms – Washington D.C. based B2B Research Company, which bridges the gap between service seekers and service providers. Anna's current role lingers to shape every company's performance and key attributes into words. She firmly believes in the magic of words and equips new strategies that work, always in with ideas, something new to carve, and something original to decorate the firm's identity.
Check out our latest Blogs!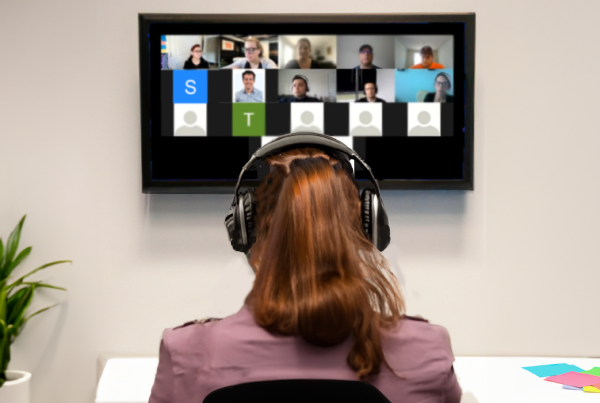 Hey there, game fanatics and go-getters! Savannah here, your favorite Director of Marketing and New Business at Slingshot (and definitely not the only one.) This week, I'm going 1st-person mode…