The Story
PetFirst, acquired by MetLife in 2020, is made up of everyday heroes, seeking to remove the financial worry from loving pet owners. They are one of the fastest-growing in their field, but their lengthy internal process to handle claims was holding them back. As an animal and earth-loving company, they hated the fact that they were wasting over 7k pages of paper per week; that's a whole tree! They needed tools to streamline, and came to Slingshot full of dreams and ideas for a more efficient future.
Technology: .NET core, C#, Angular, Microsoft SQL server, AWS, Node.JS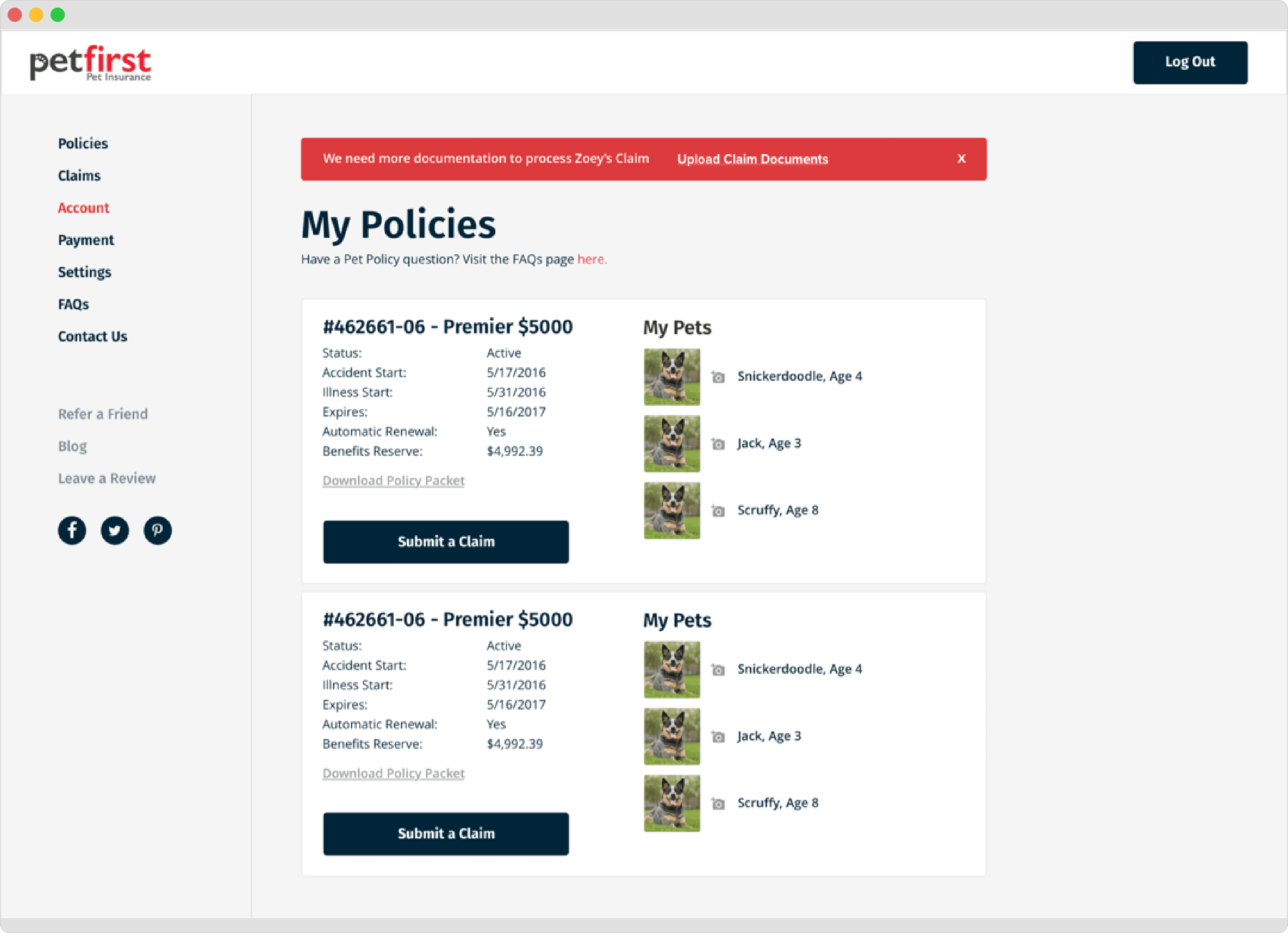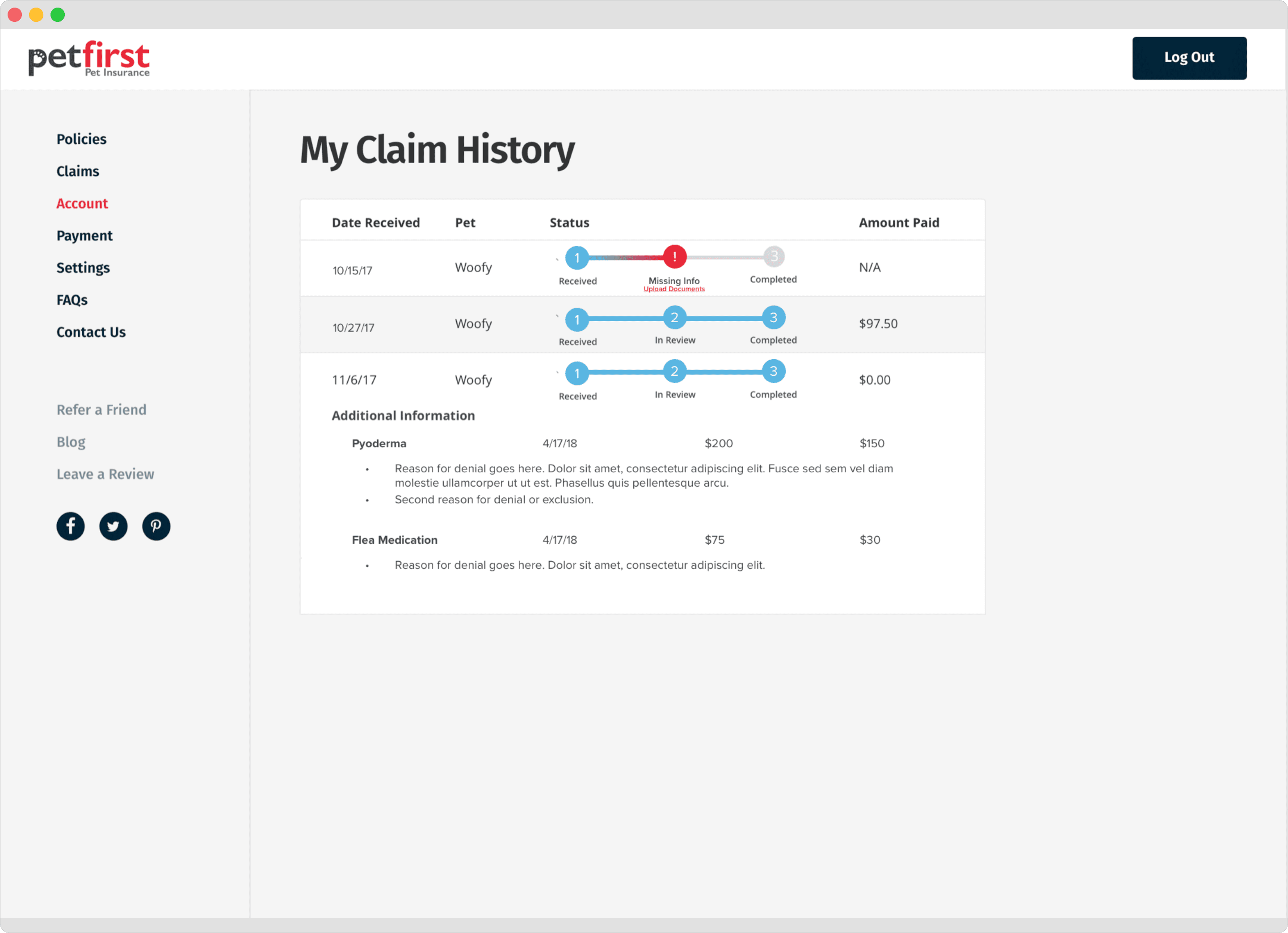 Taking Aim
PetFirst's team is a group of big kids at heart with great ideas. During our research phase, we had many discussions where we collaborated together and came up with some great objectives for success. We knew we wanted to focus on speed, efficiency, and replace what was a manual process.
Objectives
Replace the manual process – Go digital!
Reduce human error and speed claim processing times.
Introduce the ability to send claims via text message.
Ease the burden of the call center by making information quickly accessible
Allow for scalability by deploying to Amazon Web Services (AWS)
Hitting The Target
PetFirst employees have become more efficient, and claims information is significantly easier to track, easing the load on the call center. Policyholders are relieved as well, as time to process a claim has gone down by almost 20% while they can send their claims conveniently via text message. Since the claims system has gone live, PetFirst has nearly doubled their count of policyholders and the system has easily handled the load.
Pages of paper eliminated per week
Reduction in claims processing times
"They're committed to excellent service and take time to understand our business as a whole. Slingshot is highly communicative and requires minimal oversight. Their work is consistently high quality, resulting in increased retention rates and decreased claims processing time."

Katie Blakeley

PetFirst