The Story
Churchill Downs Inc. came to Slingshot seeking an online 50/50 raffle solution to benefit several charities, including Thoroughbred Aftercare, Arts and Education, and Breast and Ovarian Cancer Research. The goal was to launch the solution for the Kentucky Derby and capitalize on the spirit of the event.
Technology: ASP.net, C#, MVC, Microsoft SQL server, Java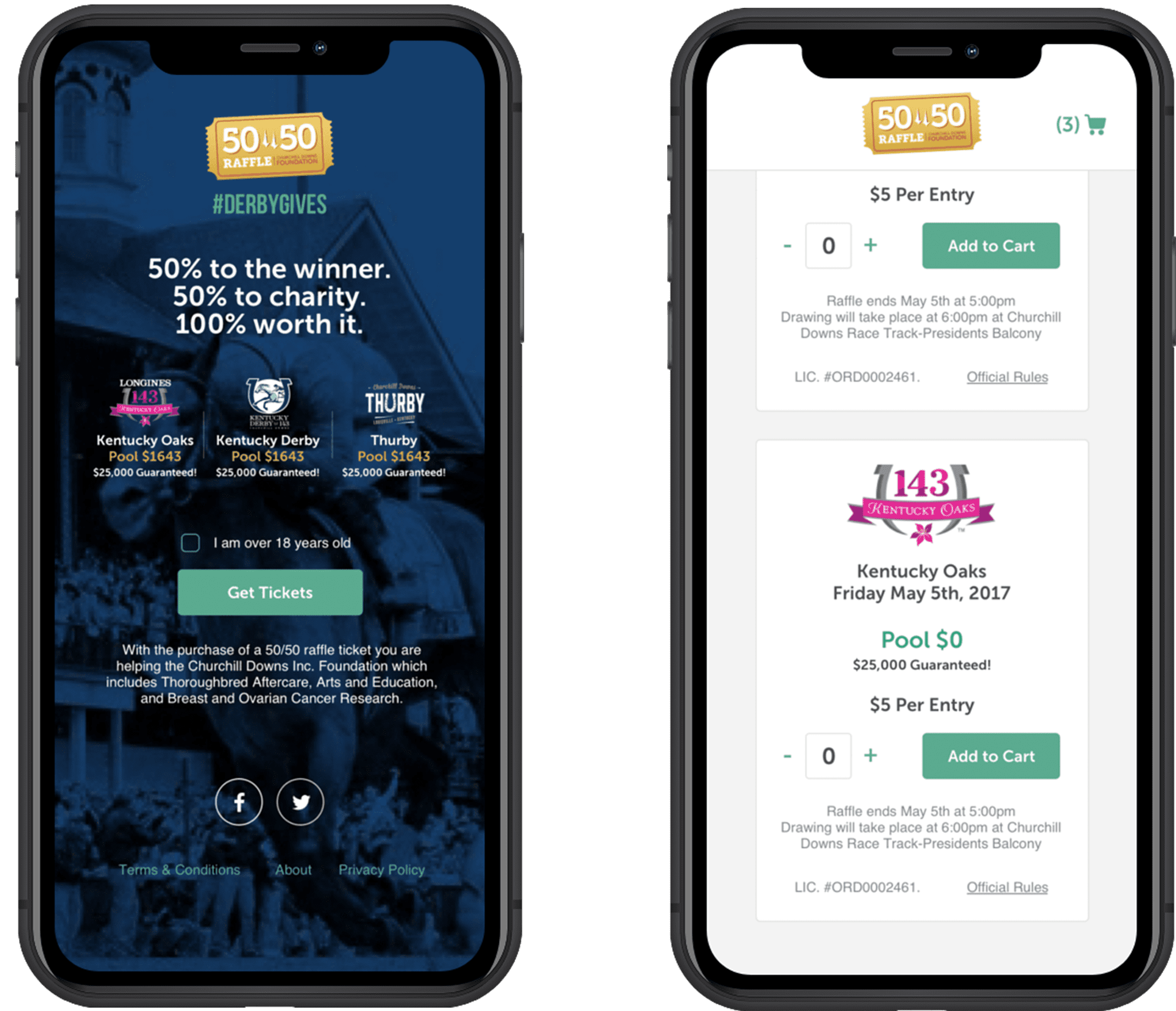 Taking Aim
The idea was simple: allow track patrons to quickly make donations for a 50/50 raffle while they were at the track. To do so, we had to make something that was fluid and intuitive to use as well as accessible from a mobile phone.
Objectives
Design the site to be simple to use and mobile friendly.
Enable patrons to purchase raffle tickets from any device.
Integrate with Paypal to obtain payments
Keep it legal and print physical tickets for the actual drawing.
Get in done by Derby! (8 weeks to make it happen)
Hitting The Target
The site was completed and rolled out for the 2017 Kentucky Oaks and Kentucky Derby. Purchasing a raffle ticket is easy and still conforms to applicable regulations of having printed physical tickets. Since the original launch, the initiative has generated well over $250,000 in funds, and has since been used every year for the Derby with no plans of stopping.
In funds raised for charity
"Louisville is an amazing community, and giving back to it was our main goal. Even with the extremely quick turnaround time, Slingshot was able to create an amazing website that matches our brand and works seamlessly. We wouldn't be able to raise near the amount for charity that we do had it not been for our new web app."

Adam Zderski

Chief Architect of New Technologies