The Story
Zoeller is one of the largest manufacturers of pumps, systems, and controls for moving and treating water. Before working with Slingshot, they had built 2 separate mobile apps: one for Android, and one for iOS. The apps themselves could control and test installed water pumps. Each app had their own unique set of headaches, and managing the development lifecycle of both required significant management overhead as well as increased development costs. Zoeller came to Slingshot seeking a re-do of the app, desiring a single code base and improved ease of use that would properly embody the Zoeller brand.
Technology: Xamarin, C#, .NET Core, AWS, Microsoft SQL Server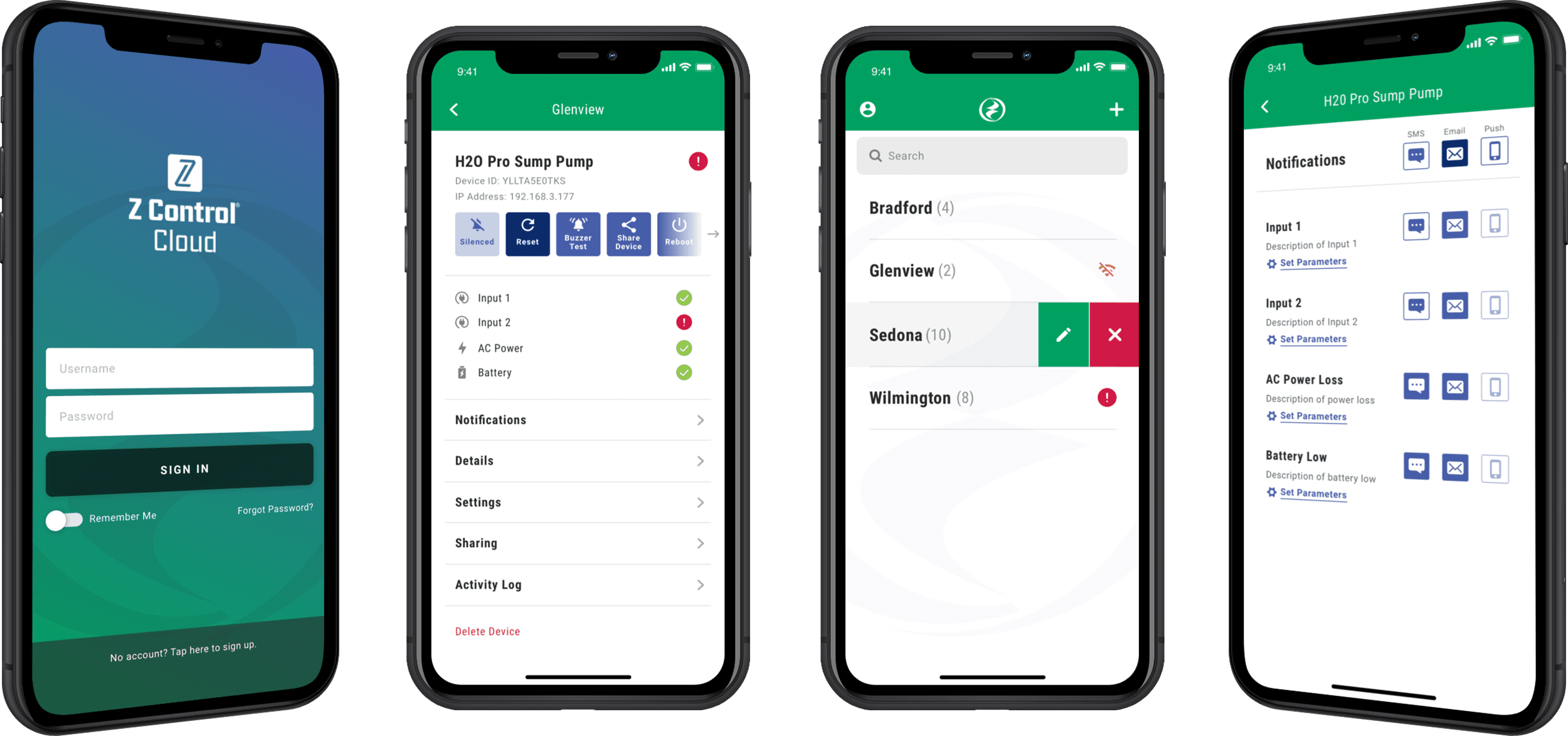 Taking Aim
Slingshot knew how to solve this groundbreaker's problem. By using Xamarin, we were able to create a framework for both iOS and Android that would be easier to maintain all at a lower price point. Additionally, our designers set to work on modernizing the app for a better look and feel as well as improved ease of use.
Objectives
Simplify the two platform codes into one streamlined cross-platform framework
Add functionality to pair Zoeller devices to a user's WiFi network
Build a new and simpler navigation structure
Design a more modern UI that matched the Zoeller brand.
Hitting The Target
Zoeller's improved mobile app allows for them to substantially cut costs; they are no longer paying for two different code bases thanks to Xamarin nor are they managing multiple vendors. Device-connected pumps could now easily be paired to a user's wifi network within the app, and the new design and improved navigation made the app much easier to use.
Star rating post relaunch
"The app for our Z Control device platform needed multiple enhanced features and a new look for both iOS and Android, without creating a resource nightmare. Slingshot developed an all-new, multi-platform, full-featured app that is simple to manage. They understood our priorities, were easy to work with, and delivered a final product on time that our customers love."

Jeff Sloss

Controls Product Manager