The Story
The pet insurance market is under-penetrated and fast-growing. MetLife acquired leading pet health insurance provider PetFirst in early 2020, and they now offer pet insurance directly to consumers as well as an employee benefit. To build on PetFirst's ability to deliver outstanding customer service, MetLife wanted to build a mobile app, making it easier for policyholders to manage their policies and submit claims.
Technology: Xamarin.Forms, .NET, C#, Microsoft SQL Server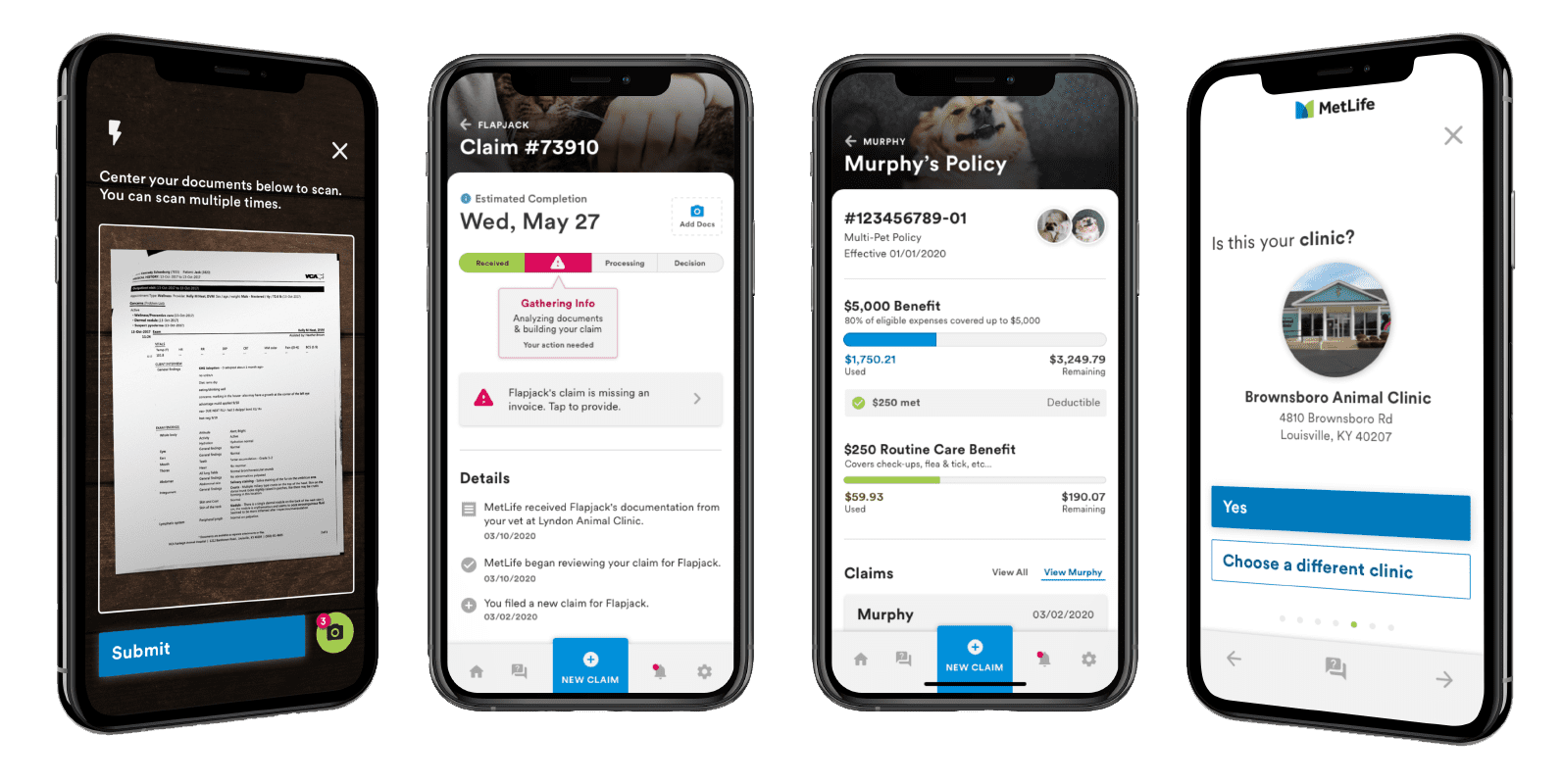 Taking Aim
MetLife's team is focused on delivering a simple an easy to use insurance experience for its policyholders. During our research phase, we collaborated with the MetLife team on goals for the app and then interviewed a dozen or so policyholders for their perspective. We also looked at competitors to see what had been done well and areas where the MetLife Pet app could be significantly better.
Objectives
Design a mobile app with an easy-to-use, modern interface

Humanize insurance with empathic language for those who are submitting a claim for an injured pet

Allow policyholders to submit claims quickly and conveniently 

Where possible, automate the tedious process of collecting documentation

Make the app available to both the Google Play and Apple app store
Hitting The Target
MetLife now offers pet insurance to its policyholders. Their new app helps them to continue delivering exceptional customer service. With a simple navigation structure and a conversational interface - insurance has never been easier. Policyholders can submit claims within the app, eliminating the need for paperwork and tracking down information from vets and MetLife personnel. Users can focus on what's important: making sure their pet is happy and healthy.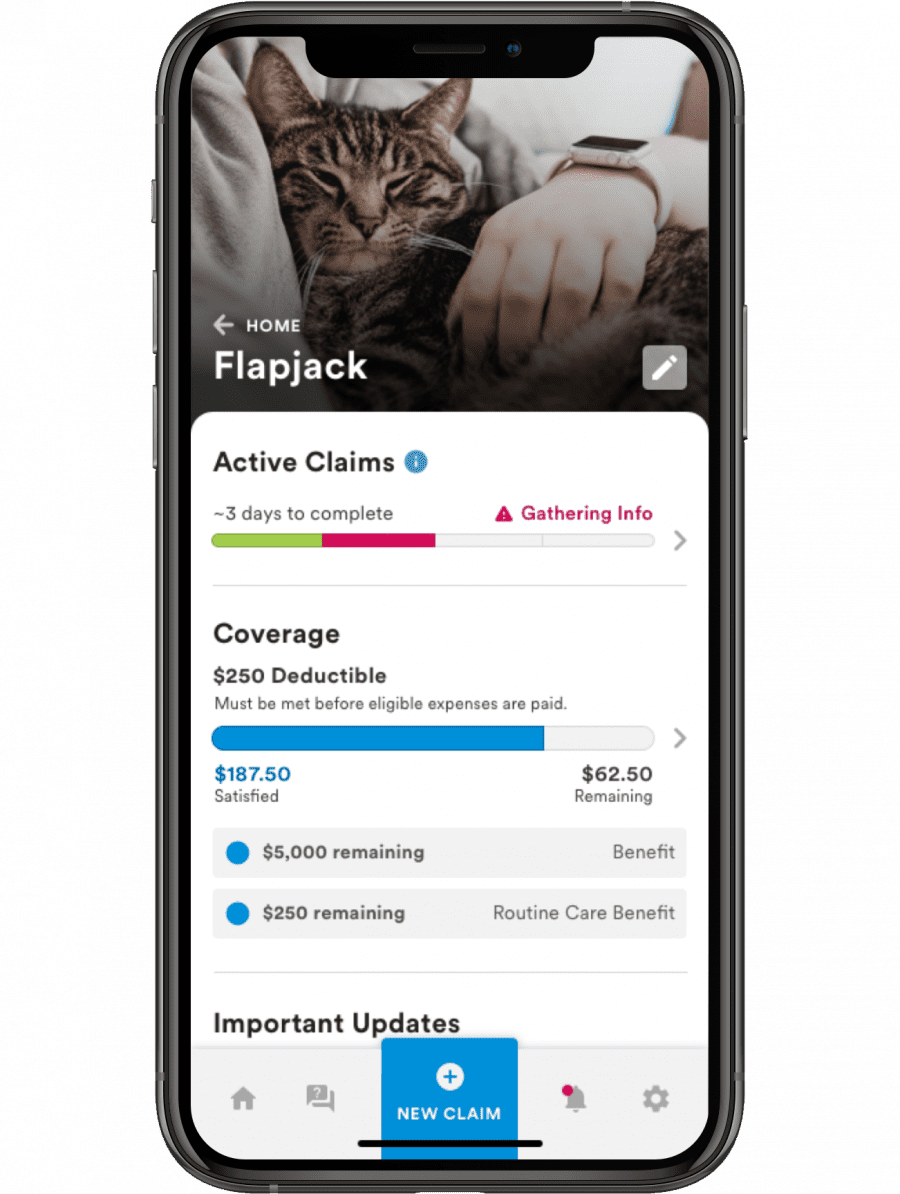 Pages of paper eliminated per week
Reduction in claims processing times
"Slingshot built us a high-quality mobile solution from scratch in a short time. They operate in a nimble and agile manner that is greatly beneficial to large organizations."

Uday Tumuluri

Vice President of Product Development at MetLife